ATELIERS – Artist: Aldo Rontini
Der Bildhauer Aldo Rontini lebt und arbeitet in Faenza. Die Entwürfe seiner Arbeiten entstehen aus Gips und Ton, bevor sie ihre entgültige Version – meist aus Terracotta – erhalten.
Rontini zeichnet seine Modelle delikat mit Bleistift und formt seine Skulpturen aus weichen Materialien.Inspiriert von den idealen Formen und der Perfektion der klassischen Meistern, umgibt er seine figurativen-narrativen Kreationen mit einer dezenten  modernen Aura, die den Betrachter fasziniert. (Der Blick ins Archiv der Prototypen ist nur wenigen Atelier-Besuchern erlaubt). Im Herbst 2015 wird eine Ausstellung von erstmalig nur Gips-Skulpturen in Ravenna gezeigt.
The sculptor Aldo Rondini lives and works in Faenza. He creates his draft works from plaster and clay, before they receive their final version – mostly form terracotta. Rondini sketches his models delicately in pencil and moulds his sculptures from soft materials. Inspired by the ideal forms and perfection of the classical masters, he surrounds his figurative-narrative creations with a discreetly modern aura, which fascinate the observer.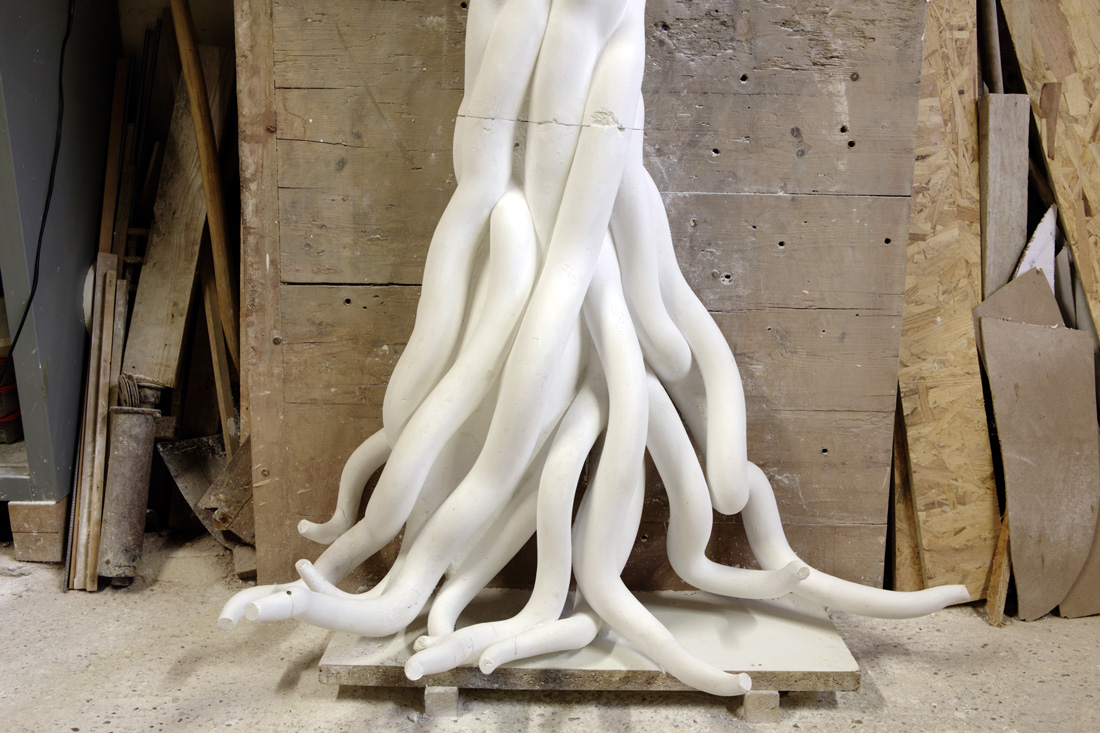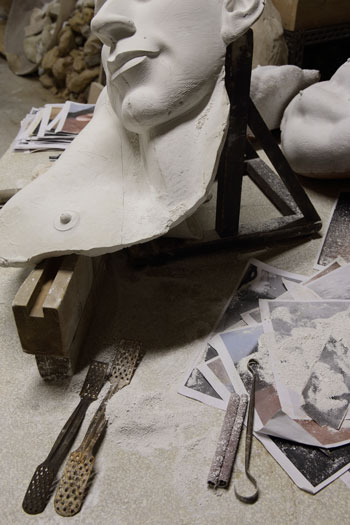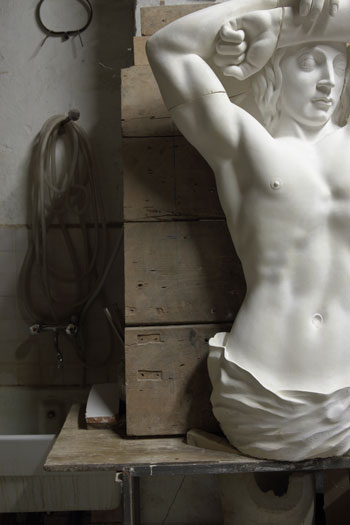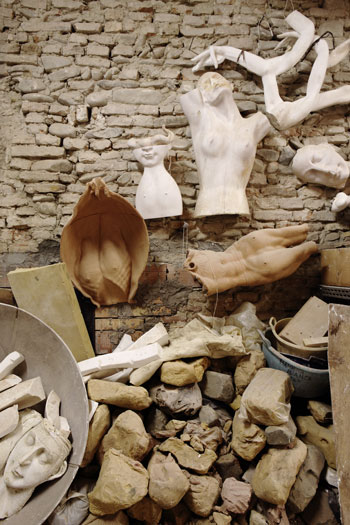 © EVERYTHING COUNTS (photos+text, OD)